Pentecost
This Sunday is Pentecost. Many years ago we called it Whitsun or Whit Sunday, and we had Whitsun Bank Holiday the day after. Now the holiday is disconnected from the Christian festival and floats (we had it last Monday). It has been renamed 'Late May Bank Holiday'. 
Pentecost celebrates the day the Holy Spirit was given to the disciples, as Jesus had promised. Jesus had ascended to his Father at this time, but they would not be left alone because from this moment all who believe in Jesus and his power to give us total forgiveness and everlasting life would receive this same Spirit, to live inside them. The amazing change and the new power the disciples felt inside them is told in Acts chapter 2.
Sunday Note

JOHN 15: 18-27   THE CHRISTIAN AND THE WORLD
In today's reading, Jesus warns the disciples how what they say and do will be hated by the world, that is those outside the Christian faith.
+++
We have taken note of the advice of the Government and the United Reformed Church Synod in our decision, and so their will be no Sunday services, Wednesday Chat Room and no Bible Study Groups until we receive advice that restrictions on public meetings have been lifted.
We would urge everyone to heed the advice given by the Government for our well-being during this difficult time, and to remember that God is beside each of us always and especially at times like this.
And there are opportunities for us now to catch up on reading our Bibles - how often have we said we just don't have the time? I leave you with the verse below, written by Paul when he was 'quarantined' - he was under house arrest while Roman soldiers patrolled around outside. People were doing all they could to make his life miserable, yet he was glad, because it gave him the chance to share the gospel with his jailers, and also to write to the church he started in Philippi in Northern Greece, who were troubled by differences of opinion.
In that letter he wrote: Do not be anxious about anything, but in every situation, by prayer and petition, with thanksgiving, present your requests to God.  And the peace of God, which transcends all understanding, will guard your hearts and your minds in Christ Jesus.
Finally, brothers and sisters, whatever is true, whatever is noble, whatever is right, whatever is pure, whatever is lovely, whatever is admirable—if anything is excellent or praiseworthy—think about such things. Whatever you have learned or received or heard from me, or seen in me—put it into practice. And the God of peace will be with you.
Philippians 4: 6-9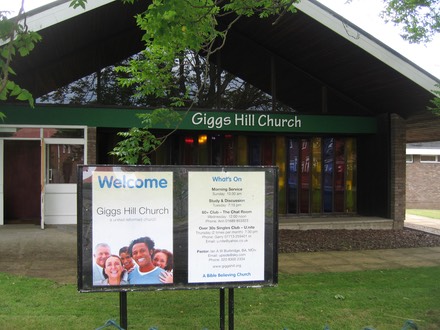 We include modern worship songs in our worship, and celebrate Communion on the first Sunday of each month. 
If you require further information, please contact Ian through our Facebook page or private message.
There will be activities for school-aged children, if required.
+++
Our other Sunday services are great for all ages, especially with the Sunday Club for young people.
So you might know what to expect on Sunday morning, here are some frequently asked questions.
To find out more about us, click here.
———————————————————————————————
Our talks are recorded - click here for our podcasts
Our Music - read more
Refurbishment - click here