SPEAKERS
March
5th    Jonathan Gooch
12th  Bob Chase
19th  Tim Gardner
26th   Dr Andrew Crowson
 April
2nd   Dr Andrew Crowson
7th GOOD FRIDAY   Peter Lewis
9th  EASTER  Peter Lewis
16th  Joel Dungate
23rd  Paul Waller
30th  Tim Gardner
This Week's Reading
SUNDAY  WORSHIP
26th March
+++++++++++++++++++
Psalm 65 - New International Version
For the director of music. A psalm of David. A song.
1 Praise awaits you, our God, in Zion;
    to you our vows will be fulfilled.
2 You who answer prayer,
    to you all people will come.
3 When we were overwhelmed by sins,
    you forgave our transgressions.
4 Blessed are those you choose
    and bring near to live in your courts!
We are filled with the good things of your house,
    of your holy temple.
5 You answer us with awesome and righteous deeds,
    God our Saviour,
the hope of all the ends of the earth
    and of the farthest seas,
6 who formed the mountains by your power,
    having armed yourself with strength,
7 who stilled the roaring of the seas,
    the roaring of their waves,
    and the turmoil of the nations.
8 The whole earth is filled with awe at your wonders;
    where morning dawns, where evening fades,
    you call forth songs of joy.
9 You care for the land and water it;
    you enrich it abundantly.
The streams of God are filled with water
    to provide the people with corn,
    for so you have ordained it.
10 You drench its furrows and level its ridges;
    you soften it with showers and bless its crops.
11 You crown the year with your bounty,
    and your carts overflow with abundance.
12 The grasslands of the wilderness overflow;
    the hills are clothed with gladness.
13 The meadows are covered with flocks
    and the valleys are mantled with corn;
    they shout for joy and sing.
_________________________________
What does it tell us about God's character, action and desires?
v 2 - God hears our prayers
v 2 - God accepts those who come to Him sincerely
v 3 - God can forgive our transgressions
v 4 - God chooses people
v 4 - God wants people to live with Him
v 4 - God blesses people
v 4 - God wants to draw us near to Him
v 4 - God wants to fill people with the good things of His house
v 5 - God answers us in amazing ways - with awesome deeds of righteousness
v 5 - God is our Saviour - if we trust in Him
v 5 - God can give us all-encompassing hope
v 6 - God has the power and strength to intervene
v 7 - God has control of all the nations
v 8 - God deserves to be feared/reverenced
v 8 - God brings JOY to people - He causes people to be joyful!
Further Study:
What do verses 9 to 13 go on to tell us about God's character, action and desires?
What does Psalm 65 teach us about what our response to God should be?
In v 10 God blesses the land with showers. Following this theme of 'showers of blessing' through the Bible is an illuminating study. Why not consider the implications of the following verses?
Ezekiel 34 v 25 - 31
Hosea 10 v 12
Deuteronomy 32 v 2
+++++++++++++++++++

Recap: Ian's series on the End Days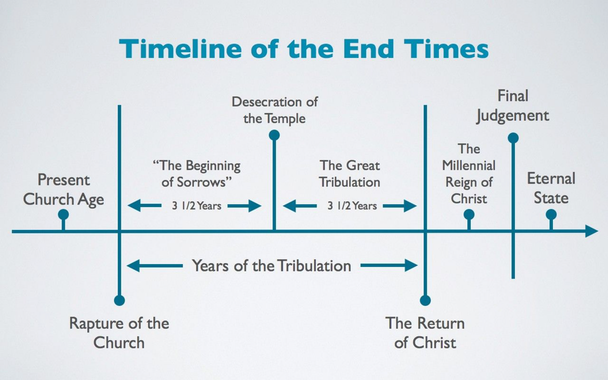 Are You Ready?
Revelation 1: 3,  22: 7
Titus 2: 12-13
II Peter 3: 13-15
II Corinthians 6: 2b
Hebrews 9: 27
Outcomes of studying prophecy:
      Peace about what we see going on in the world
      Motivation to live a God-directed life
      A desire to share the Good News of Salvation
II Timothy 2: 15
I Thessalonians 4: 13-18
James 5: 7-8
Matthew 24: 44,  25: 13
Mark 13: 32-33
Are you living your life with an eternal focus?
Hebrews 11: 6
----------------------------
Daniel's Prophecy of 70 Weeks
Principal:
    Fact
    Assumption
    Speculation
Hebrews 1: 1-2
 7 sevens.        49 years               Jerusalem rebuilt
62 sevens       434 years               Crucifixion
 1 seven              7 years               Tribulation
                        490 years      
Daniel 9: 24-25
Prophetic year is 360 days
solar year is 356.25 days
483 (that is 49+434) x 360 = 173,880 days
173,880 / 365.25 = 476 solar years
So to calculate forward 476 years, we start in the active year 444BC-443BC (when Artaxerxes decreed the rebuilding of Jerusalem) which brings us to AD 33, Christ's crucifixion. 
Nehemiah 2: 1
Daniel 9: 25-27
The 70th week of Daniel is from the beginning of the Tribulation to the coming of Christ's Millennium.
----------------------------
The Rapture              
Titus 2: 13
I John 3: 3
II Thessalonians 2: 1
Matthew 24: 22
II Thessalonians 2: 3
Timing of the Rapture
End Of Tribulation
Middle of Tribulation
Prior to Tribulation
Revelation 3: 10
II Timothy 3: 1-7
John 14: 1-6
I Thessalonians 4: 13-18
I Corinthians 15: 51-55
John 13: 35
_________________________________
The Stage Is Set
Fact / Assumption / Speculation
I Corinthians 4: 6
Genesis 15: 18
Ezekiel 36: 24
Israel officially declared Independent State Friday May 14th 1948
Daniel 9: 27
II Thessalonians 2: 3-4
Plan as if Christ's return is 50 years away, but live as if Jesus is returning for us this evening!
----------------------------

The New World Government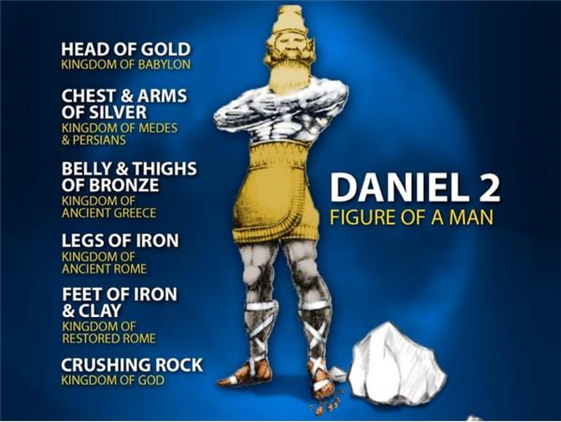 Daniel 2: 44-45 - 
"In the time of those kings, the God of heaven will set up a kingdom that will never be destroyed, nor will it be left to another people. It will crush all those kingdoms and bring them to an end, but it will itself endure forever. 45 This is the meaning of the vision of the rock cut out of a mountain, but not by human hands—a rock that broke the iron, the bronze, the clay, the silver and the gold to pieces.
"The great God has shown the king what will take place in the future. The dream is true and its interpretation is trustworthy."
------------------------------------

The Judgment Seat Of Christ
How we live and act today has eternal consequences
II Corinthians 5: 10
The Bema Seat is the rewarding seat
John 5: 24
Matthew 6: 19-20
Service is judged, not salvation.
Revelation 22: 12
I Thessalonians 4: 14-17
I Corinthians 3: 11-15
------------------------------------